Season's Greetings to all our followers.  We hope you and your rabbits have a great, safe and happy festive season
….
Hurry, there is still time to enter our Bunnies of the Year competition.  Not much time though, so make sure you don't miss this important opportunity.  We're planning changes for the competition next year so watch out for that, but for now, RWAF members, please enter here https://shop.rabbitwelfare.co.uk/product/bunnies-of-the-year-competition/ and then upload your photos of your wonderful rabbits here 
https://rabbitwelfare.co.uk/about-the-rwaf/photo-submissions/
  We'll be judging soon and then we can look forward to seeing some great new cover stars in 2019
……
Keep your rabbits safe over Christmas.  There's a variety of dangers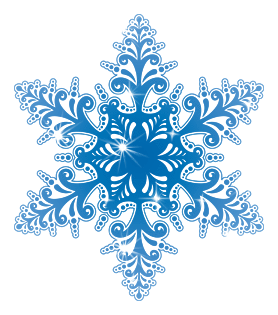 Chewing the tree or its lighting cables.  Real dangers.  Whether you have a real or an imitation tree, put up a barrier around it and keep those electric cables where your bunnies cannot get to them
Holly and mistletoe are both very toxic.  Make sure your beloved pets can't get to either.  If you have them, keep them both well away from rabbit accessible areas
Wrapping paper and the gifts themselves.  Nobody wants a chewed present and of course ingesting that paper with its inks and possibly sometimes polymers too is very dangerous for rabbits, so keep gifts out of reach of bunnies
Eating too much of the wrong thing.  We all eat some treats in the festive season, probably more than we should, but be careful not to let your rabbits get to anything that might be toxic to them or too much of what they might like.  Chocolate is highly toxic to dogs and in fact is bad for most species including us.  For rabbits, the sugars may well be the biggest problem, so as with other treats, keep them away from your rabbits and if you have appropriate treats for them – low carbs, no egg, no dairy – remember, they are still just that, treats, and should only be given in very small amounts.  You don't want to be taking your beloved rabbits to the emergency vet on Christmas afternoon!
Company, hustle and bustle – Christmas and New Year are times for families, visitors, people who generally wouldn't be in contact with your rabbits, and likely not in large numbers.  It's often noisy as well. Remember this can be very confusing and sometimes frightening for your rabbits.  They are prey animals, used to you and your immediate family so make a visitor-free zone where your rabbits can feel safe and can keep away from noise and bustle, won't be handled inappropriately and won't be fed the wrong things….and cannot escape out of your door when people are coming and going.
……
Sadly we are still receiving reports every single day of cases of sudden deaths.  We know people getting this message will have ensured their rabbits have fully up to date vaccinations – both Nobivac (Myxo & RVHD1) plus either Filavac or Eravac (RVHD2) – but not everybody receives this, not everybody knows about our advice and there are very clearly a lot of rabbit owners out there still not vaccinating.  Please share our new vaccination poster wherever you can.  You can download it here 
https://rabbitwelfare.co.uk/wp-content/uploads/2018/10/Vaccinate-Poster-new.jpg
Owners don't all follow our social media, not all of them are aware of our website and sadly for whatever reason, aren't getting proper advice from vets, so we're asking you to find places to display the poster.  Pet shops, vet waiting rooms, libraries, any shop/supermarket that sells rabbit food (ask them to display it beside the food), anywhere else you can think of that rabbit owners might see it, including any online social media you might visit.
IMPORTANT – VACCINATIONS
This important information is being added to all emails.  Please disregard if your rabbits have already been vaccinated with both Nobivac Myxo RHD and either Filavac VHD K C + V or else Eravac.
There is a mutated strain of RVHD that is deadly, RVHD2.  Unvaccinated rabbits don't stand a chance against it.  It is present all over the UK and vaccination against it is vital.  Unfortunately the standard Nobivac combined vaccine doesn't cover it, although that is still essential to protect against Myxomatosis and RVHD1.  If your rabbits aren't already vaccinated against it, what you need is either Filavac VHD K C + V  or else Eravac.  Discuss frequency of vaccination with your vet.  The two vaccines (Nobivac and the RVHD2 vaccine) should not be given at the same time, there should be at least 2 weeks between them.  If you need to have this done and your vet doesn't stock the vaccine, there is a map here that shows vets who do.    Another tab on the same website shows reported cases, which we know only shows the tip of a very large iceberg, as this disease is very hard to recognise having few to no symptoms at all and so is generally unreported.
If you are in the sad position of losing a rabbit unexpectedly please let us know, along with the first part of your postcode so that we can notify the owner of this map 
http://rhd2map.buntools.org.uk/index.php?&p=cases
 and also our own social media followers.  Another tab on the map site also shows vets who stock vaccine, useful information for us all.
………………….
We've been asked to share this survey.  Chloe Macgeath, who is second year veterinary medicine student at the Royal Veterinary College (RVC) is undertaking a research project. She says, "I have decided to do mine on rabbit behaviour, specifically looking at whether there is any behavioural differences between outdoor rabbits and those that kept entirely indoors and have no access to outdoor space. I will also look at the influence of other factors such as diet, sex and companionship."
……
We're very happy to see photos and videos from rescue and of those already in their forever homes, where they are finally able to exercise all the typical rabbit behaviours that they haven't ever been able to previously.  Such a very sad start in life for these lovely souls, but a great life for them now, at long last.  We inevitably incurred significant bills – some had health problems, all needed to be vaccinated, all the adults neutered, and once the babies are old enough, we'll be funding their neutering too, so if you haven't already donated, please do.  People have already been very generous and although we haven't yet had the final bill, we estimate it to be about £3000.  Even £1 will help though of course if you can manage more, that would be fantastic – and don't forget Gift Aid if you pay Income Tax.  That will bring us in an extra 25% direct from HMRC, at no cost to you.
………..
Of course we can't leave without reminding you to keep membership subscriptions up to date.  We've been able to introduce Direct Debit for online subscription so you no longer need to have a PayPal account to have automatic renewals.  You still can if you want, but Direct Debit costs us less per transaction (which helps keep down your membership subs costs) and doesn't rely on you keeping your card details up to date with PayPal.  You can renew here 
https://shop.rabbitwelfare.co.uk/product-category/memberships/renewal-memberships/
………..
………
Take care everybody and have a great Christmas and a very happy, safe and healthy New Year